Life is still crazy. My husband is still in Chief induction hell and this solo parenting gig is for the birds. Single parents do not get enough credit. My computer is still down so blogging is just not happening still BUT as I was going through deleting pictures off my phone I came across this gem and had to share it.
I spent last weekend out of town at the besties house with the kids. We packed up all the kids and took them to a little po-dunk 4-H fair down the way where I accidentally snapped this shot.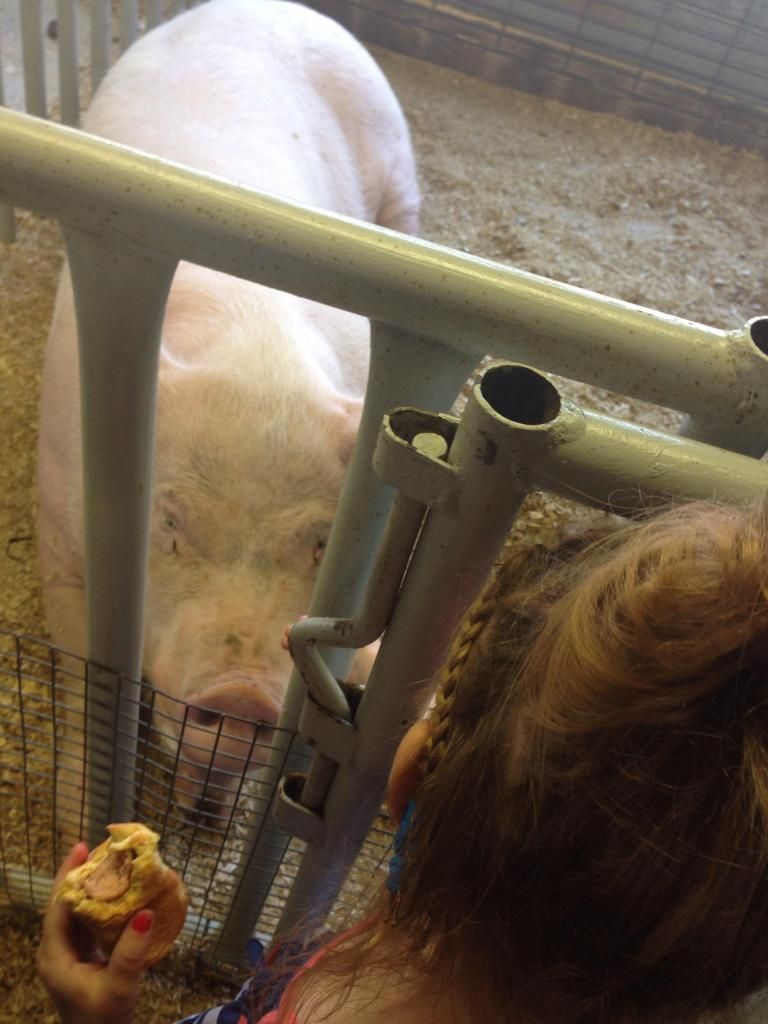 This 650 pound pig has no idea that his future looks like that little sandwich there in her hand. Poor guy.
Ps- yes, I'm a life-long vegetarian and, yes, I feed my kids hotdogs. What can I say? They like them.
I pinky promise I'm going to remind my husband to finish fixing my computer on Sunday during his (hopefully) couple spare hours. He replaced the hard drive but still needs to download the re-store operating system.

Cheers to a good weekend full of sunshine, friends and family, and laughter.