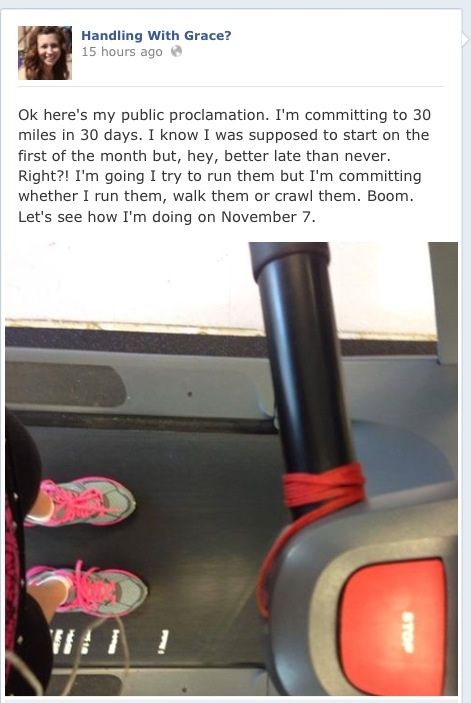 I put this on
my Facebook
last night. I am committing to 30 in 30.
Running is nothing new to me but jeez am I in crappy shape right now. I ran 2.5 miles yesterday. My time was embarrassing to say the very least but I did it... And today I feel sore. Very sore.
I promise I'm not going to spam my Instagram and Facebook with daily workout updates but I'm putting this public proclamation out there so that I am held accountable.
I've decided that I need a present if I complete my goal of 30 in 30. Every goal met deserves a present, right? So if when I meet my goal, I'm going to buy myself an Alex and Ani bracelets (or two).